AESKU company
AESKU company is a supplier of products and services dedicated to early detection, diagnosis and prognosis evaluation of autoimmune diseases. Since its establishment in 2000, it has been widely recognized in the field of autoimmunity. It has launched more than 320 products and uninterrupted services in more than 90 countries and regions around the world, involving indirect immunofluorescence, enzyme labeling, western blotting, chemiluminescence and related Quality control products and automated instruments are one of the world's top suppliers of autoimmune diagnostic products.
Autoimmune disease
Sometimes, components from patients' own body are also considered as foreign bodies, thus leading to autoimmune reactions. The prevalence of autoimmune diseases in the population is about 5%. There are about 385 million autoimmune diseases in the world, and this number is still rising. According to the clinical manifestations and the cumulative range of lesions, autoimmune diseases can be divided into two categories: systemic and organ-specific. More than 100 autoimmune diseases are currently known, including: Hashimoto's thyroiditis, rheumatoid arthritis, type I diabetes, Sjogren's syndrome, Crohn's disease, celiac disease, autoimmune hepatitis, vasculitis and Antiphospholipid syndrome, etc.
Most autoimmune diseases are related to the formation of autoantibodies against one's own tissues and organs. By detecting autoantibodies by immunological methods, specific diseases can be determined, treatment effects or risk of disease can be evaluated. It helps patients cope with their own diseases, take preventive measures, seek personalized treatment, and improve the quality of life.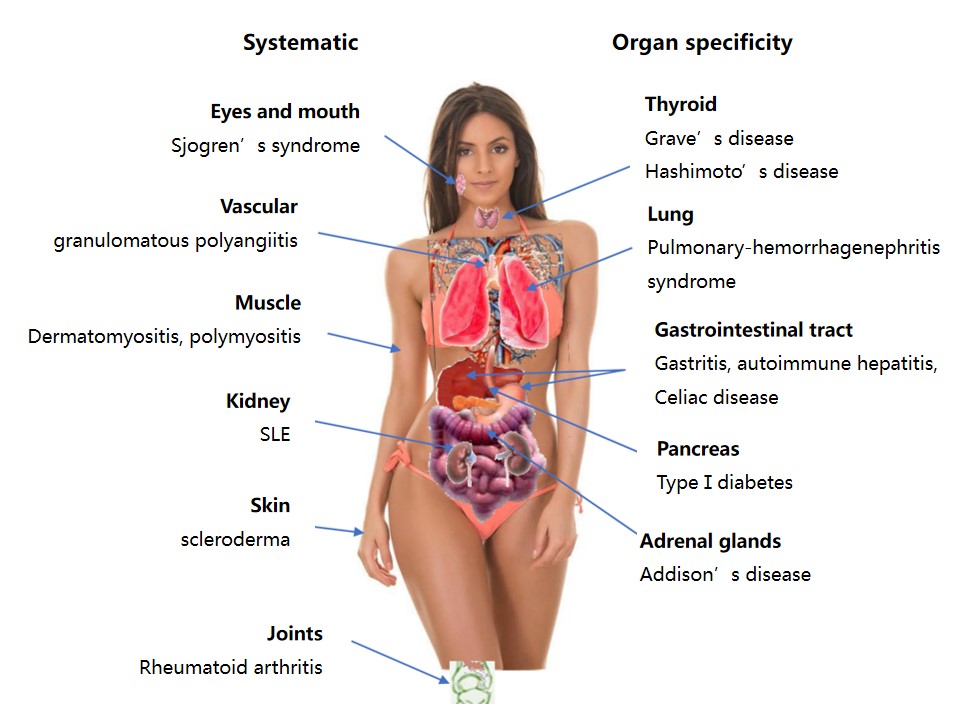 The series of AESKU autoimmune disease diagnostic reagents are independently developed and produced by the German AESKU company. They are used for the screening and confirmation of routine autoimmune samples, and are suitable for manual or automated laboratory operations.